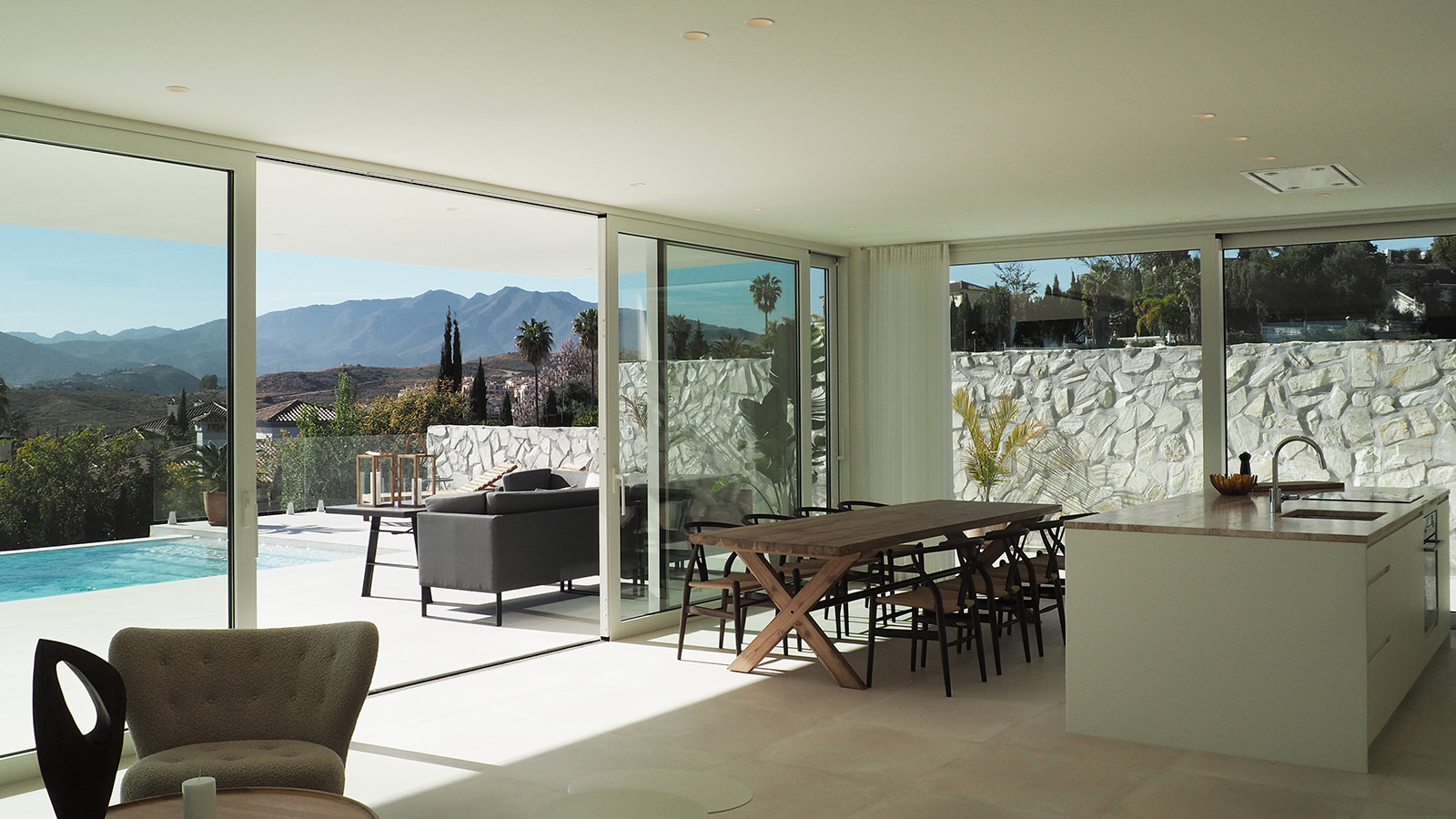 THE PROJECT
Inspired by Scandinavian quality and minimalistic design, our architects have created a house with the finest standards in energy efficiency and materials.

Designed to be enjoyed all year around, these modern houses feature open spaces, big sliding glass doors, and a functional layout with up to 4 bedrooms. The terrace, garden and infinity pool are elegantly integrated, pairing with the house to create a unique indoor-outdoor space.

All the windows and glass doors come with high-quality aluminium frames and have triple-glazed glass, blocking UV rays in the summer and isolating the house from cold during the winter. The sand-coloured tile floor stretches throughout the entire house and extends out onto the terrace. The floor can be heated to ensure a healthy and comfortable indoor environment all year round.

We are proud to have launched Las Cascadas de Mijas Golf house design project and look forward to welcoming you and your family.